LANDTEC GEM5000
GEM5000 Complete Package Includes: Instrument, hoses, heavy duty water trap filter, soft case, A.C. battery charger, electronic manual accompanies software, LANDTEC System Gas Analyzer Manager (LSGAM) software, USB download cable and hard-case. Reads: Methane, Carbon Dioxide, Oxygen, temperature (when used with optional probe), atmospheric pressure, differential pressure and calculates gas flow. NAV and Plus model packages also include more features such as GPS and additional gas measurements
Product Description
Specification
Applications
Downloads
Product Description
add remove

The Next Generation of GEM™ Instrument The GEM5000 is designed specifically for use on landfills to monitor Landfill Gas (LFG) Collection & Control Systems. The GEM5000 samples and analyzes the methane, carbon dioxide and oxygen content of landfill gas with options for additional analysis.
Key Specifications
Measures % CH4, CO2 and O2 Volume, static pressure and differential pressure
Calculates balance gas, flow (SCFM) and calorific value (KW or BTU)
High Accuracy and Fast Response Time
Lighter and More Compact
Annual recommended factory service
Certified intrinsically safe for landfill use
Calibrated to ISO/IEC 17025
Three-year warranty
Benefits
Designed specifically for use on landfills to monitor landfill gas (LFG) extraction systems, flares, and migration control systems.
No need to take more than one instrument to site
Can be used for monitoring subsurface migration probes and for measuring gas composition, pressure and flow in gas extraction systems
The user is able to set up comments and questions to record information at site and at each sample point
Ensures consistent collection of data for better analysis
Streamlined user experience reduces operational times
Key Specifications
Temp Range: 14 - 122F ((-10 - 50C)
Operating Pressure: -100 in. H2O, +100 in. H2O (-250mbar, +250mbar
Relative Humidity: 0-95% non condensing
Barometric Pressure: ± 14.7 in.Hg (±500mbar) from calibration pressure
Battery Life: Typical use 8 hours from fully charged
Charge Time: Approximately 4 hours from complete discharge
LANDTEC GEM5000 Applications
Anaerobic Digesters at Farms
Water Recovery Facilities
Breweries and Food Processing
LANDTEC GEM5000 Downloads
Product Data Sheets
Equipment Manuals


ATEX and CSA certified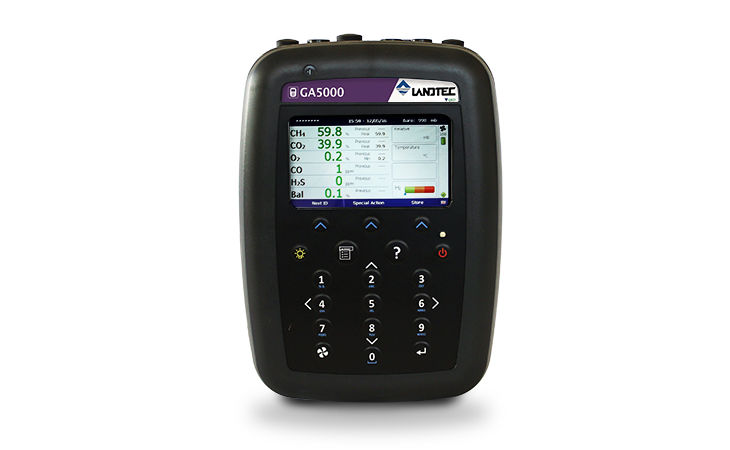 LANDTEC GA5000
PORTABLE GAS ANALYZER FOR LANDFILLS AND CONTAMINATED LAND
More info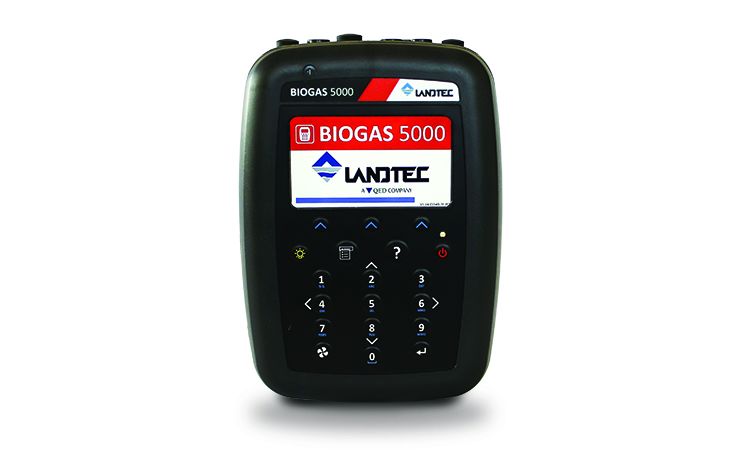 LANDTEC BIOGAS5000
The BIOGAS5000 handheld analyzer is the idea field instrument for anaerobic digester gas analysis at farms, water reclamation facilities and food p...
More info