QED Environmental to unveil new portable gas analysis technology at World Biogas Expo: Stand B305
Q.E.D. Environmental Systems, Inc., a leading manufacturer of innovative environmental products and subsidiary of Graco Inc. (NYSE: GGG), is set to debut a new range of modular portable gas analysers at the World Biogas Expo 2023.
Discover the new series of portable gas analysers
The new series – which will be officially unveiled in a matter of weeks – will be the culmination of 25 years of R and D in the field of portable gas analysis technology for the biogas and waste management industries. The World Biogas Expo will provide visitors with an opportunity to experience the unit first hand. The new instrument will be displayed on the QED stand alongside the manufacturer's GEOTECH BIOGAS 3000 and BIOMETHANE 3000 fixed gas analysers.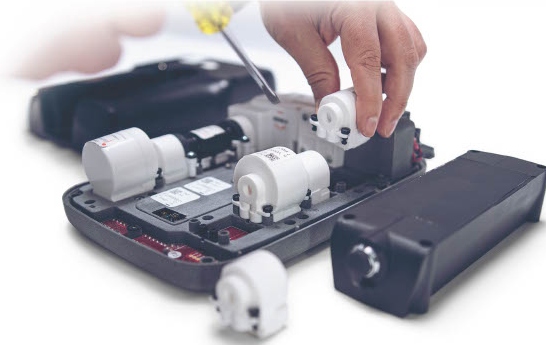 Built on field-proven gas analysis technology, the compact self-contained BIOGAS 3000 system offers cost-effective online monitoring that is ideal for anaerobic digestion, biogas monitoring, and landfill gas monitoring applications. The unit can be configured for up to four sampling points to monitor methane (CH4), carbon dioxide (CO2), and oxygen (O2), with optional monitoring of hydrogen sulphide (H2S), hydrogen gas (H2) and carbon monoxide (CO) levels – operators can choose up to five gases to monitor.
The unit is also available with a continuous monitoring option for CH4, CO2 and O2. By incorporating external H2S sensors in ranges from 50 to 40,000 parts per million (ppm), it can be manufactured to monitor before and after desulphurization.
Adam Taylor, Product Manager – Gas Analysis & Detection at QED Environmental Systems, comments: "To date, the UK's biogas production potential has largely remained untapped. However, the growing pressure to decarbonize and diversify our energy supply chain is resulting in more and more stakeholders investing and expanding in anaerobic digestion infrastructure.
"Through the development of our new series of modular gas analysers, we now have comprehensive suite of portable and fixed solutions to help stakeholders with efficient and accurate end-to-end monitoring capabilities throughout the entire production process. We are very much looking forward to demonstrating these products to our customers at the World Biogas Expo."
BIOMETHANE 3000
The BIOMETHANE 3000 is designed for the high-accuracy methane and oxygen readings for a broad range of biomethane production applications including gas-to-grid, biogas upgrading and anaerobic digestion for agricultural and mixed food waste. The fixed unit is able to provide detailed readings about the 95% methane level and below 1% oxygen level at first stage production. Both units are ATEX and IECEx-certified and can be configured to provide a remote data access via a secure, cloud-based remote access portal.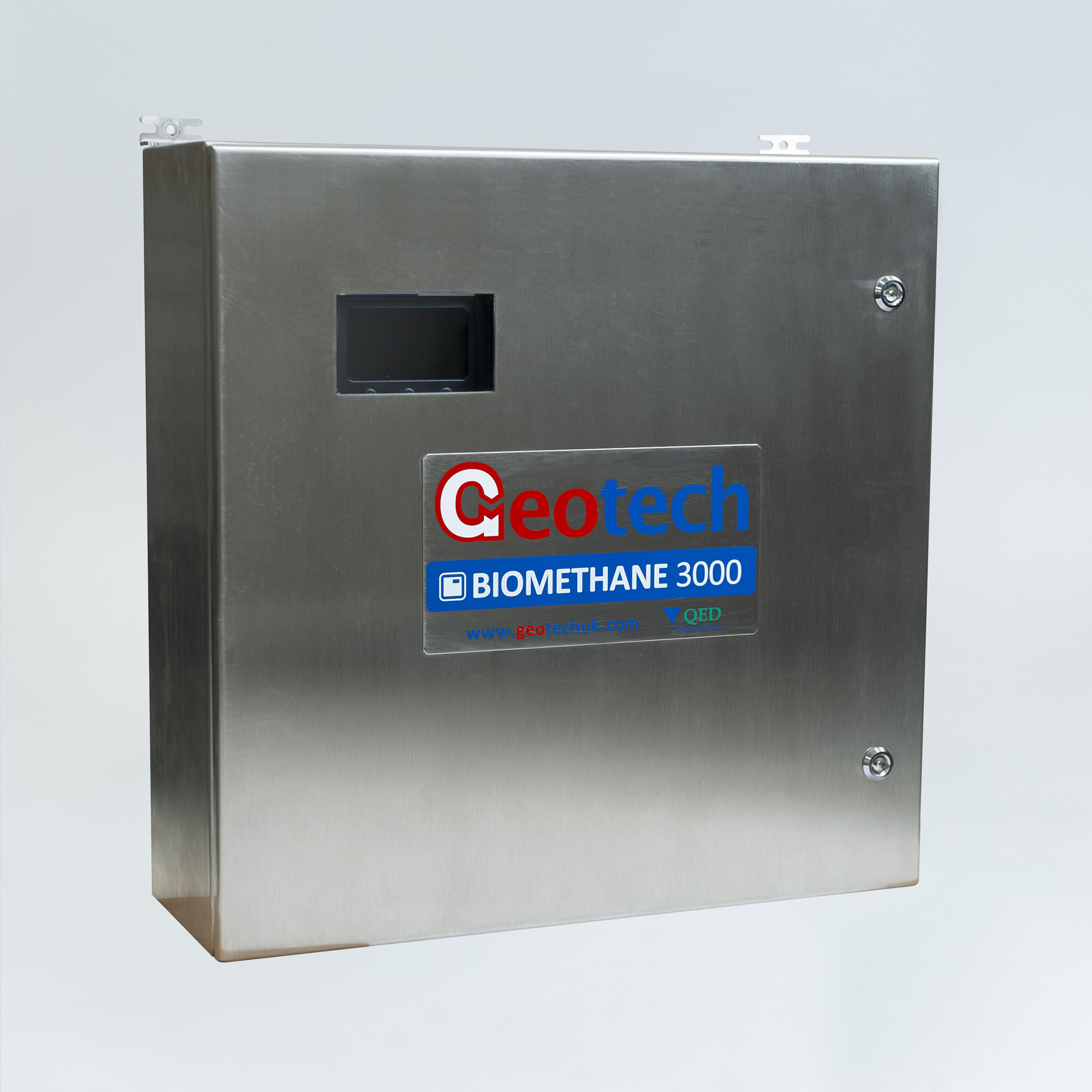 Get in touch
For more information contact us via our online contact form or email us at: service [at] qedenv [dot] co [dot] uk